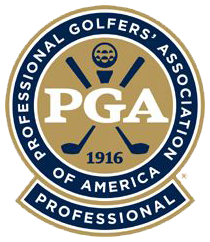 PGA Golf Professional
Kirk Porter
Learning the golf swing for the first time or perfecting your swing can be easy with the help of a PGA Golf Professional! Call and talk to Bear Creek's Golf Professional Kirk Porter to discuss the options and benefits of private one-on-one lessons. Whichever choice you make, he will be sure to get your swing in check. Whether you're hitting balls at the range or playing golf with friends, you want to have the confidence that comes with golf instruction. Swing specifics include review of the grip, stance, and posture along with short and full swing analysis. Through drills and demonstrations, you will develop the necessary knowledge to implement swing changes as well as understand the 9-Ball Flight Laws and Principles.
You have a lifetime of fun golf ahead of you with your family, friends, and competitors. Let's get started TODAY! Call Kirk to set up lessons at (636) 332-5018. Lessons are given seven days a week and can be worked around your schedule.
Private Lesson Rates
One 45 Minute Lesson – $75.00
Series of Three Lessons – $195.00
Series of Six Lessons – $350.00
If 2 people take a lesson together, add $30 to each lesson for the second person.
Lesson Request